While home for a surprise party for my Dad's birthday, I went fabric shopping with my Mum. One of the patterns they had made up on their mannequins was New Look 6181.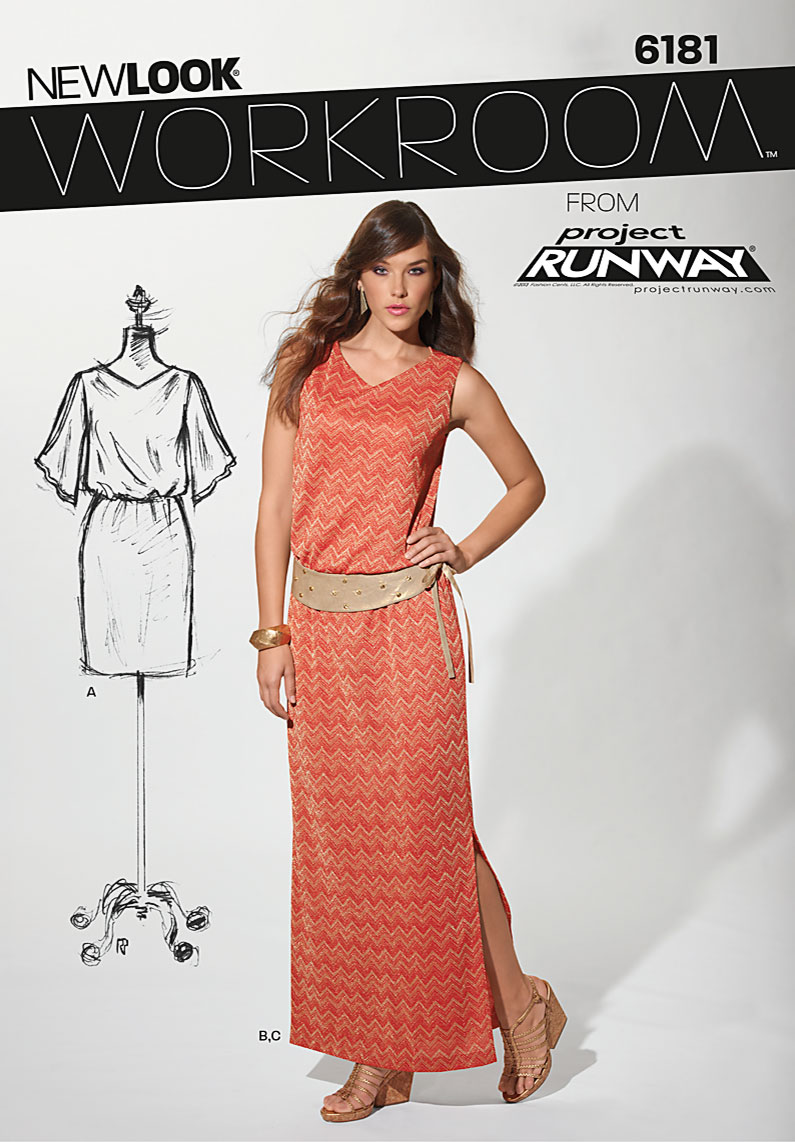 It looked to be a fairly straightforward maxi dress, so I suggested that if she bought the pattern and fabric, I would make it up for her.
A couple of errors were made at this point.
First up, I failed to notice that the fabric suggestions were for wovens or stable knits. We purchased a slinky knit.
Secondly, it didn't occur to me to look at the back of the mannequin, or study the back of the pattern envelope too closely.
Only when I went to cut out my fabric, did I discover that all the front neckline and armholes had facings, and that the entire back panel was cut on the bias as a back drape with a tiny spaghetti strip tie at the back neck! Whoops!
As it transpired, the slinky knit was fine and I just topstitched all the facings down.
The back detail, while unexpected, was also quite simple.
 The only downside to using the slinky knit was that it is quite heavy, so a belt of some description will be a necessity. Apparently, Mum hasn't found one she likes yet 🙂