When Kennis, the designer behind Itch to Stitch released her latest patterns, I was quite keen on the idea of the Hepburn Turtleneck.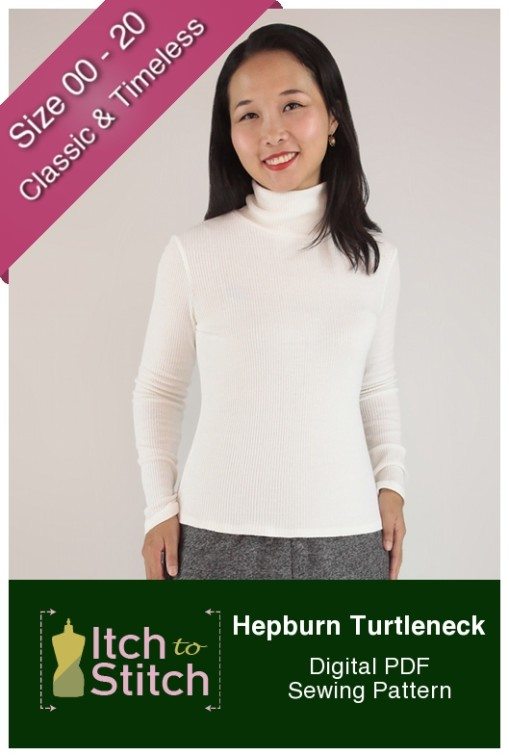 I selected my size as recommended in the instructions, and went merrily on my way with a remnant of merino.
The pattern pieces went together as intended, and the instructions were clear and concise.
The neckline is close fitting without being restrictive, and I feel the body is a reasonable fit without being too clingy.
The only alteration I would make is to slim the sleeves down a little from elbow to wrist. I'm not sure if this is a drafting issue in the larger sizes, or a 'me' issue.
Verdict: Will definitely make again.