Waayyy back, last winter, on our Sewing Retreat I tested out a bunch of patterns, including the Style Arc Mindi Skirt.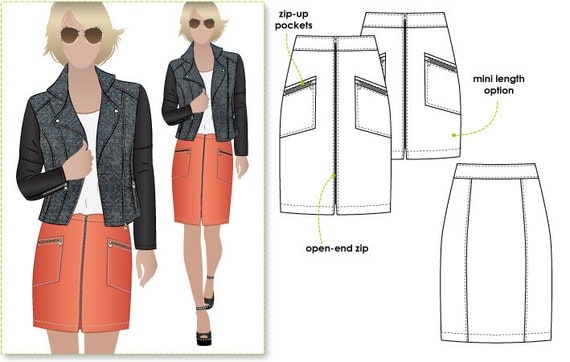 I went with the longer length, and decided not to insert the pocket zips, but otherwise as drafted.
As has been my experience with all the Style Arc patterns I have made, this went together beautifully. The instructions were brief, but certainly sufficient for making a successful garment.
 This is a skirt I would wear with tights in the winter, but would need to add a little length to the back to account for my prominent bottom, as it isn't sitting very level at the moment. None the less, a successful test run.